Services Provided
A Helping Hand
Ever dreamed of hosting the perfect party without worrying about shopping, cooking and cleaning up or opening a restaurant that's profitable? Chef Brian West offers a selection of services catered to your specific culinary needs.
---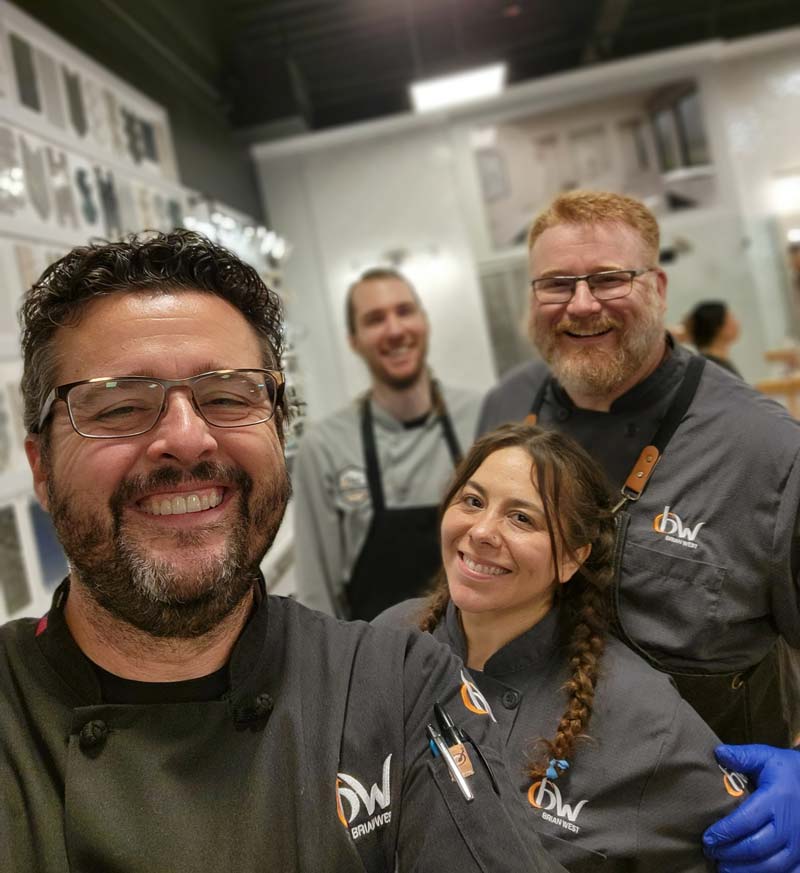 WEST POINT CULINARY SCHOOL
Become a more knowledgeable and professional chef!
Here, we are passionate about the art of cooking and dedicated to nurturing the next generation of culinary professionals. Our aim is to the present the perfect culinary program for beginners as well as experienced cooks.
Immerse yourself in our facilities, where you'll learn from Chef Brian West, who brings his expertise, creativity, and love for food to every class. Our comprehensive curriculum combines classical techniques with modern culinary trends, ensuring the development of a strong foundation while exploring innovative flavors and culinary styles.
From mastering the basics of knife skills to perfecting intricate pastry creations, our hands-on approach to learning will empower you to unleash your culinary potential. Through interactive classes, engaging workshops, and real-world industry experiences, you'll gain the skills, knowledge, and confidence needed to excel in the dynamic world of gastronomy.
We believe that great food has the power to bring people together, inspire creativity, and ignite a passion within. With our commitment to excellence and personalized attention, we strive to provide an exceptional culinary education that will prepare you for success in the ever-evolving culinary landscape.
Take the step towards your culinary dreams and explore our memorable program. We can't wait to welcome you to West Point Culinary School and guide you toward a world of culinary excellence. Your enrollment will indulge your senses, ignite your creativity, and savor the flavors of your future.
CBW Curriculum
Objectives for CBW Culinary School:
Equipment knowledge, measurements
Product knowledge
Knife Skills & Cooking Fundamentals
Culinary Theory & Gastronomy
The Environment
West Point Culinary School is located in the multicultural city of San Antonio, TX, an exceptionally diverse city that welcomes all who seek to experience its culinary scene. This is where one is encouraged to expand their knowledge of culinary arts. Through this program at the West Point Culinary School, students will acquire the skills and expertise that a proper kitchen seeks most from a chef.
Our Concept
Duty: "Staying consistent with your commitments in the kitchen"
In our school, students are taught the assigned responsibilities and tasks that individuals are expected to carry out as part of their role. Duties help define the specific functions and actions required to ensure the smooth operation of the kitchen and the successful execution of food preparation and service. Here are some key aspects related to the concept of duty in a kitchen:
Allocation of Responsibilities
Task Execution
Time Management
Collaboration and Coordination
Adapting to Changing Demands
Quality and Consistency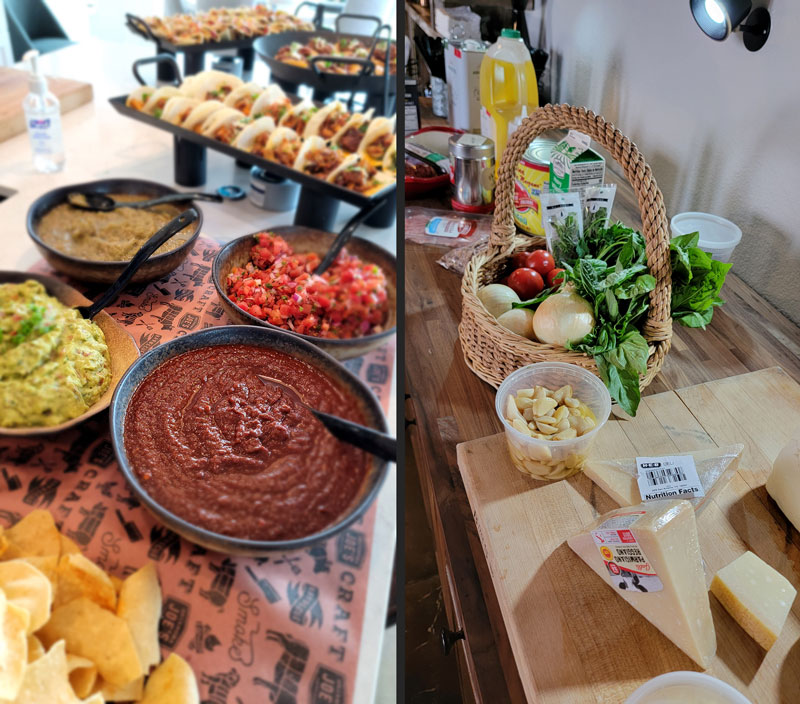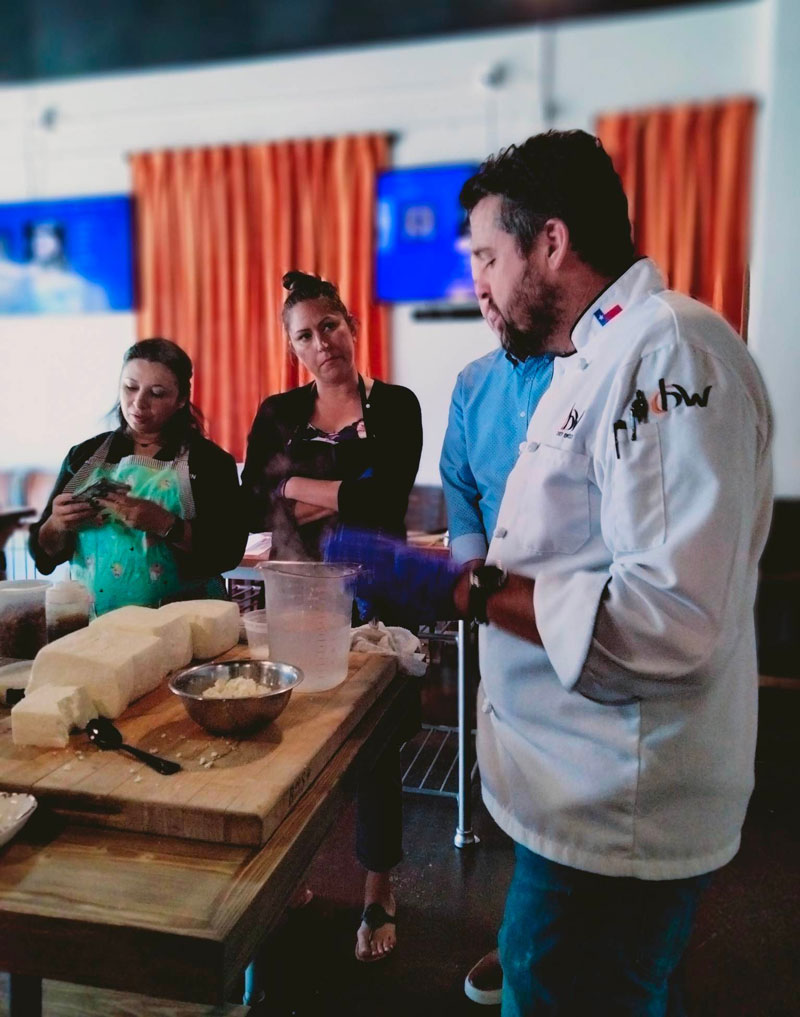 Craft: "Always learning your craft while keeping an open mind to the learning experience"
In our kitchen, the concept of "craft" refers to the artistry, skill, and mastery involved in culinary practices. It emphasizes the expertise, creativity, and attention to detail that chefs and culinary professionals bring to their work. Here are some key aspects related to the concept of craft in a kitchen that we develop in our school:
Culinary Skill
Creativity and Innovation
Attention to Detail
Ingredient Selection
Mastery of Techniques
Continuous Learning and Growth
Expression of Personal Style
The concept of craft in a kitchen represents the dedication, artistry, and passion that culinary professionals bring to their work. It celebrates the fusion of technical skill, creativity, and a commitment to excellence in creating exceptional and memorable dining experiences.
Kitchen: "Understanding the importance and being present in order to achieve the shared end goal of the kitchen"
Teamwork is vital in the West Point Culinary School kitchen. It promotes efficiency, effective communication, support, and a positive work environment. By working together as a team, the kitchen staff can optimize their performance, provide exceptional dining experiences, and achieve collective success. Teamwork key aspects are:
Efficiency and Productivity
Time Management
Communication
Support and Assistance
Skill and Knowledge Sharing
Adaptability
Morale and Camaraderie
"Let's embark on this extraordinary culinary adventure together!"
-Chef Brian West-
---
CONSULTING
A partner for life
Consulting with restaurants on operational strength, food cost structure and restaurant management. The team will reorganize and strengthen your existing operations to prepare your entity for growth and long term success.
Menu Consulting for restaurant groups to bring a structured and well thought out food program to life.
The Goal is to leave you with a solid operational plan that you coauthored. This is not a takeover coup. I want to be a muse to develop your vision and use my creativity to embellish into something amazing. Everything I work on with you will be yours to keep and I will offer life time support. Below is a list of operational goals that, if given enough time, we should meet as we work together.
Concept Development and overall vision
Menu concept as well as Banquet and Brunch
Innovation and creative thinking on special events.
Sourcing Products and Equipment as needed
Recipe development and hands on training
Recipes book
Wine Beer and Cocktail menu development
Hand on opening/relaunching strategy to include china and kitchen equipment
Plate diagrams and Costing
Placement of kitchen managers, and Staff as needed
Mentorship of entire kitchen staff
Social media push and creative hooks to create "buzz"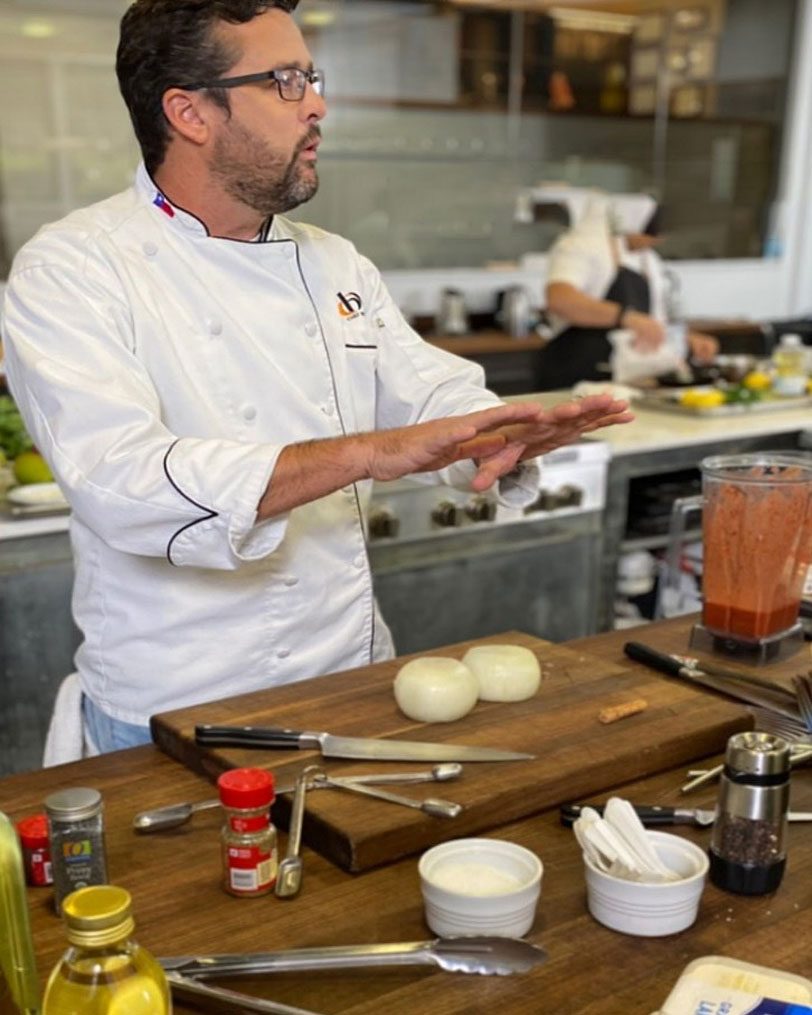 ---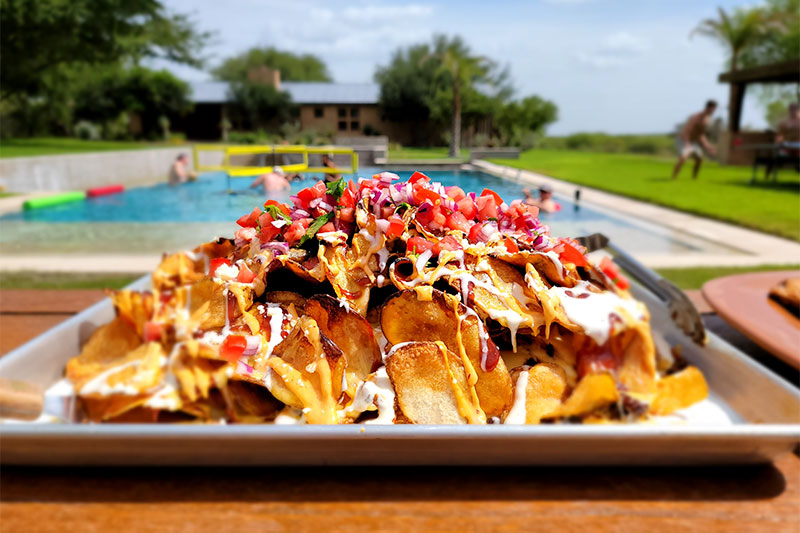 CATERING
Your dream dinner brought to you
We have a professional team with amazing event experience to curate the perfect details for your next event in San Antonio and throughout Texas. From small dinner parties to large weddings, we've done it all! Chef Brian West has unparalleled depth for different types of cuisine, ranging from Texas BBQ to High End French, with everything in between.
Whether you're hosting a party or simply desperate for a fresh menu, this service brings the most delicious and creative culinary concepts straight to your kitchen, no fuss involved.
---
JOIN OUR KITCHEN
Prepare your future in my kitchen
Our kitchen is much more than food. For us, it means people. Every member of the team is a part of our kitchen. Those under us work for us, but we also work for them. Working for our kitchen team means helping where we can, encouraging those around us and yes, staying late if we must. Dedication to our kitchen means dedication to our team.
Learning while getting paid is always the ideal option. Find out if you have what it takes to become a master of the commercial kitchen, working under Chef Brian West. The kitchen is where we create, conceive and serve: Our team, our customers and ourselves. The journey is not easily or quickly mastered, but for those who follow, freedom is theirs.
Contact us here if you're ready.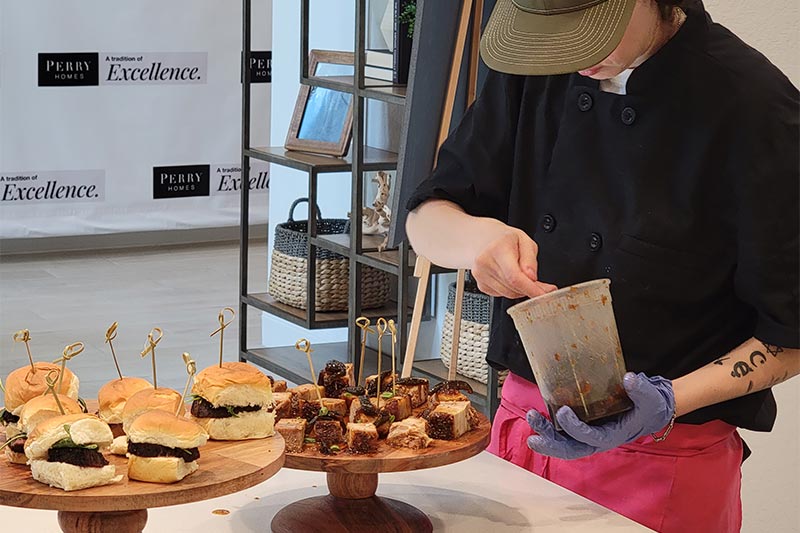 ---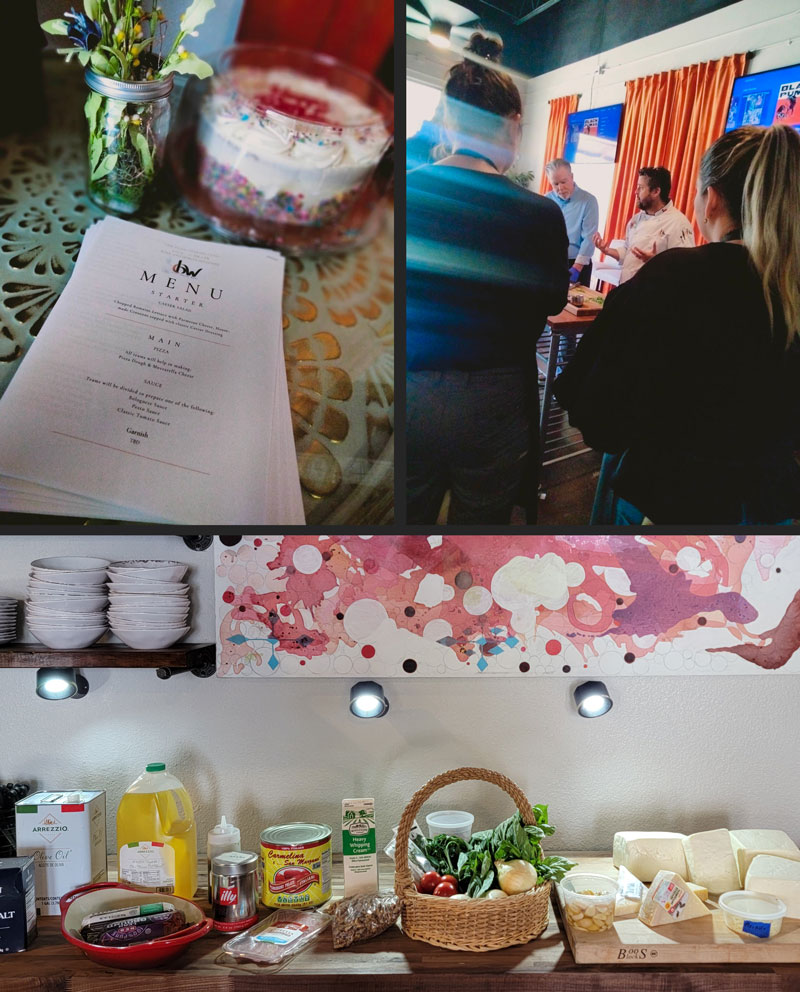 FOOD ENTHUSIAST CLASSES
One day, one lesson, lots of possibilities!
The Food Enthusiast Classes offered by West Point Culinary School, led by Chef Brian West, are an exciting opportunity for individuals with a passion for food to enhance their culinary skills and knowledge.
These classes ($150.00 each), are designed to provide a hands-on experience, combining practical training with kitchen demonstrations and a social dining experience. Here is an overview of what participants can expect:
Hands-on Training:
The classes offer a hands-on approach, allowing participants to actively engage in the cooking process. Under the guidance of Chef Brian West and his team, attendees will have the opportunity to prepare various dishes themselves, learning essential culinary techniques along the way.
Kitchen Demos:
In addition to the hands-on training, Chef Brian West will demonstrate specific cooking techniques and share expert tips and tricks. These demonstrations provide valuable insights into the culinary world and help participants refine their cooking skills.
Printed Recipes:
Each participant will receive printed recipes that outline the dishes covered in the class. These recipes serve as valuable references, allowing attendees to recreate the dishes at home and continue practicing the skills they have learned.
Provided Kunch:
The food prepared during the class will be served for lunch. Participants will have the opportunity to enjoy the fruits of their labor and savor the dishes they have prepared together. This communal dining experience creates a sense of camaraderie and allows participants to appreciate and discuss the flavors and techniques practiced.
Beer/Wine bar:
To complement the culinary experience, beer and wine will also be served with lunch. Participants can indulge in a selection of beverages, enhancing the overall enjoyment of the class and providing a relaxed atmosphere for socializing and networking with fellow food enthusiasts.
Whether you are a beginner seeking to develop fundamental culinary skills or an experienced home cook looking to expand your repertoire, the Food Enthusiast Classes at West Point Culinary School offer a comprehensive and immersive experience that combines hands-on training, kitchen demonstrations, printed recipes, a shared lunch, and a delightful beverage selection. It's an excellent opportunity to learn, create, and connect with like-minded individuals who share a passion for food.
Chef Brian West